Topaz RTP, Retail Transformation Project
Topaz is the brand of Azerinteltek JSC. We are the only legally licensed betting company in Azerbaijan. Azerinteltek CJSC was founded on January 19th, 2010 with the goal of evaluating the investment potential of Azerbaijan in the sports betting sector. Topaz, a commercial trademark of Azerinteltek, was launched in 2011 as a single legal sports-betting game operator in Azerbaijan.
In 2013, it launched its greyhound racing game, in addition to commencing the selling of Azerlotereya's lottery products. Since 2012, Topaz has been the main sponsor of the Premier League of Azerbaijan. There are currently about 500 exclusive Topaz sales agents all over Azerbaijan.
We have delivered a huge scope of works for Topaz repositioning and RTP transformation, including:
1. Research
Quantitative User Classification and the analysis of market trends, consumer drivers, barriers and behavior
2. Audit of agents
Retail points inspection and Field Onsite visits, Visual inspection and Operator interview
3. Brand Re-positioning
Brand equity formulation, development, and formalization of brand platform, visual identity.
4. Retail transformation concept, Brand Feel & Look at the retail points
5. Retail concept guidelines by retail type
By determination of Frequency of visits and main criteria for grouping, user profiles and analyzing their behavior, User profiling, Betting territory we have managed the consumer behavior classification and launched 3 types of Topaz RTP's
Types of Retail Points
Topaz Express
Topaz Classic
Topaz Flagship Store
Topaz Plug-ins
The Topaz logotype was refreshed and simplified, by making and emphasize on transparency, openness, and clarity. Together with Uptime Marketing Agency, we have focused on the main brand values and drivers that are reflected on the logo and overall brand style.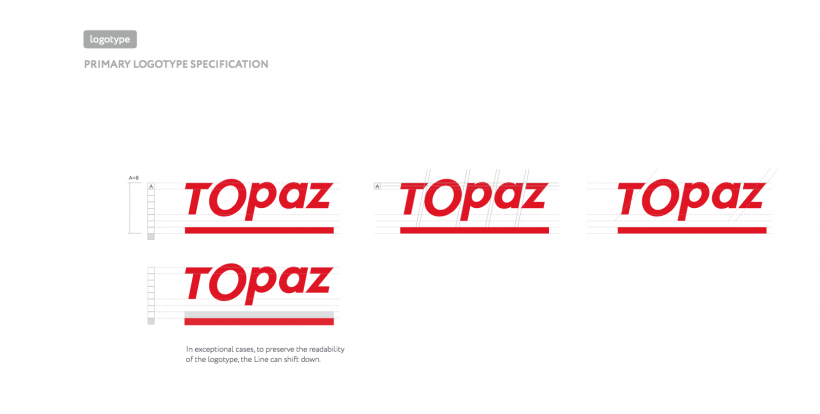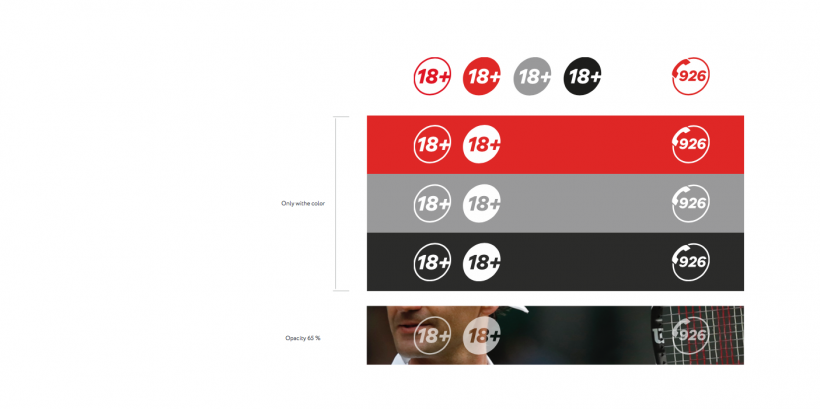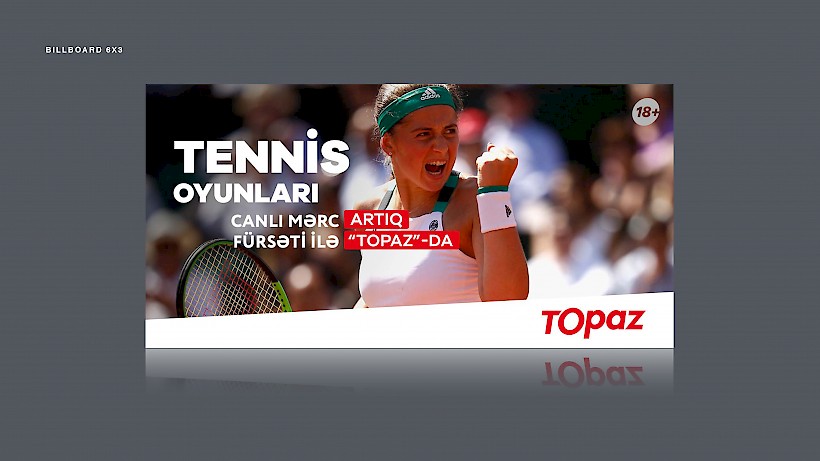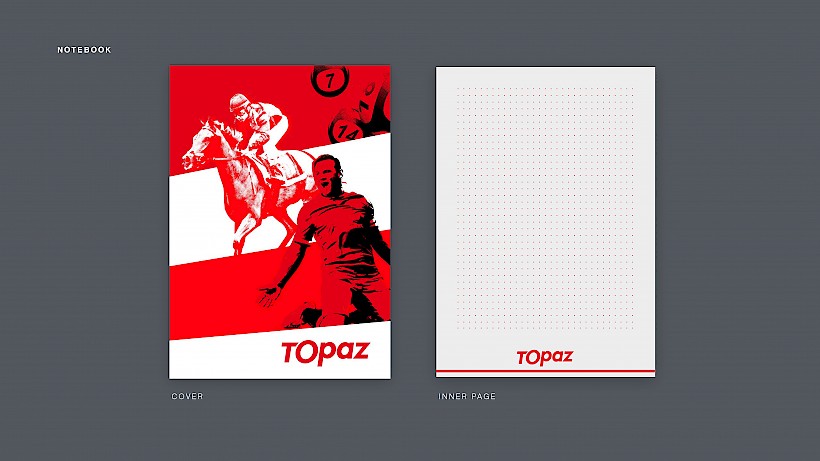 ---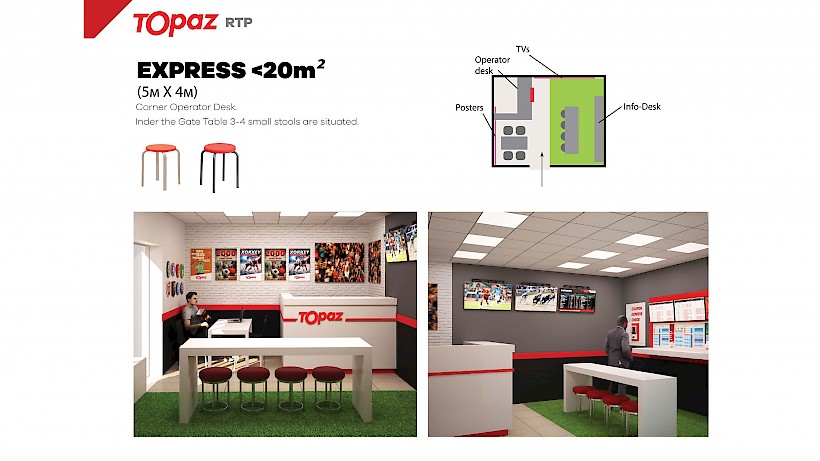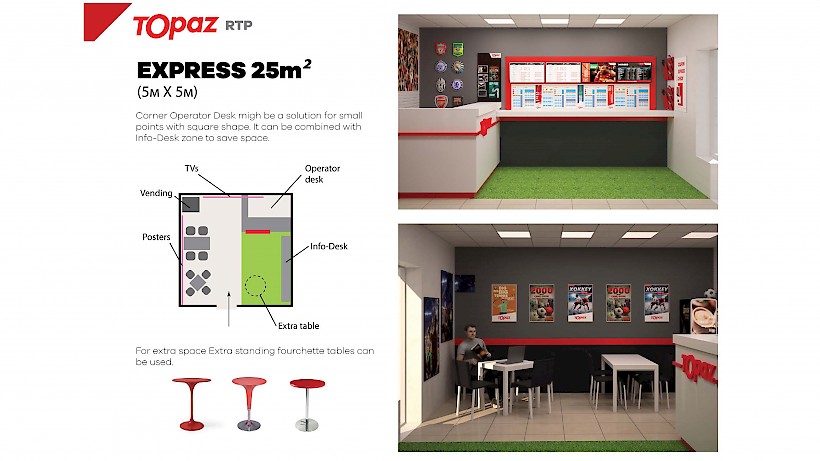 ---
---