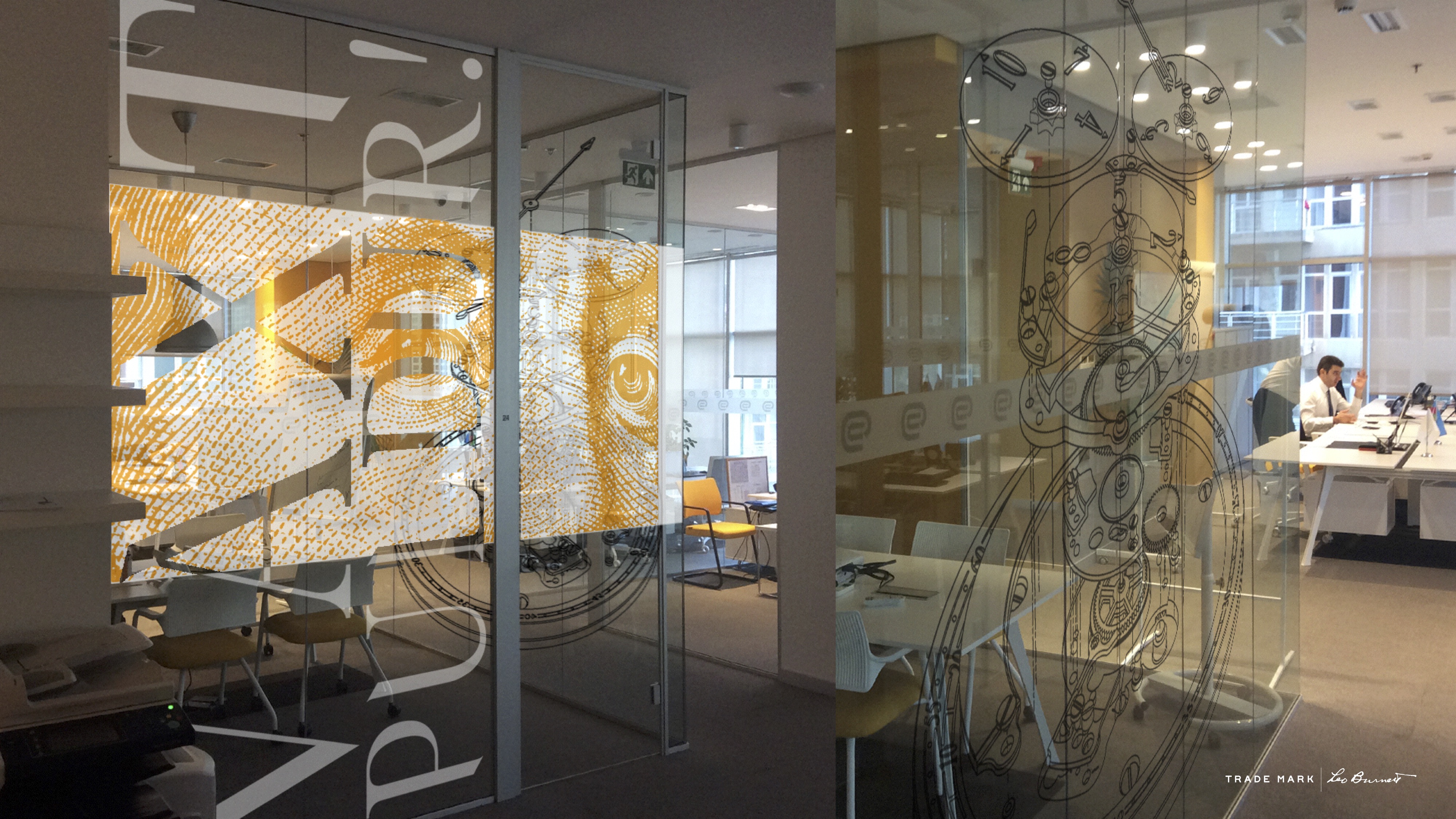 Express Bank Feel & Look
The makeover of Express Bank Head Office's Look & Feel. The Express Bank, one of the oldest banks in Azerbaijan, established in 1989, is a classic retail bank that targets both individuals and corporate clients. Its wide range of services and products makes it attractive to industrial customers (especially from energy industry), as well as for entire market. In 2008-2010, the bank cardinally changed its strategy, rebranded itself and, as a result, tripled the number of its branches by 2015.
Taking pride in being customer oriented, the Express Bank is constantly striving for improvement of the quality, speed, and convenience of the customer service. The main mission of Expressbank is to provide services and meet the needs of customers by using modern banking technologies.
The Express Bank is also one of the most active banks in communication as its top management has clear vision that in current competitive environment in the banking sector, only companies that prosper are ones that are more visible than others, that make effort to customize their products and services to provide a personalized approach to each and every customer. The Express Bank Bank sees its role for the target audience as a personal financial adviser.
The Bank's top management recognizes the need to build strong and consistent brand image as a timely step that will help the bank to stand out, mark its own territory, attract new customers and increase the loyalty of existing ones.
We were tasked to develop a visual communication of the Express Bank Head Office, which would reflect all the Bank's core values and missions in the office space. Inspired by the 11 key principles of the Bank, we developed Look & Feel, Navigation, a territorial division of departments by linking national motives, speed, and movement in a single space.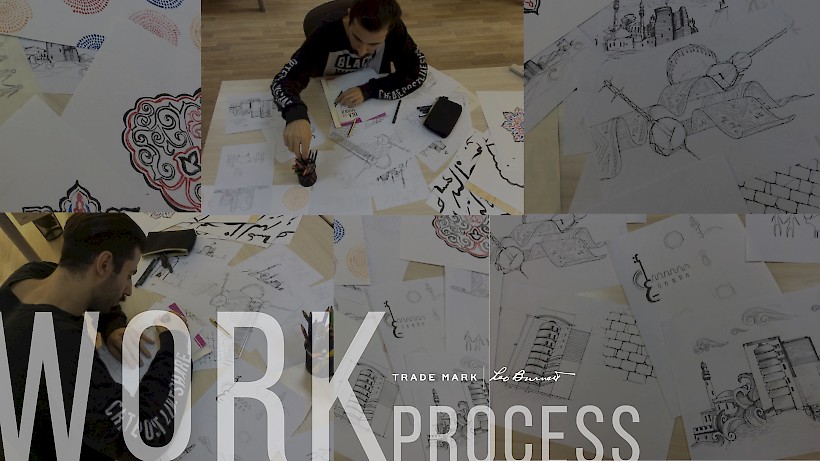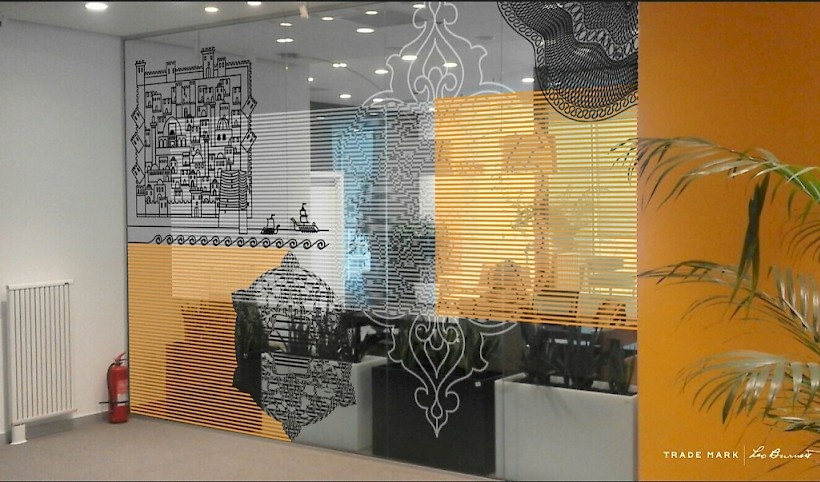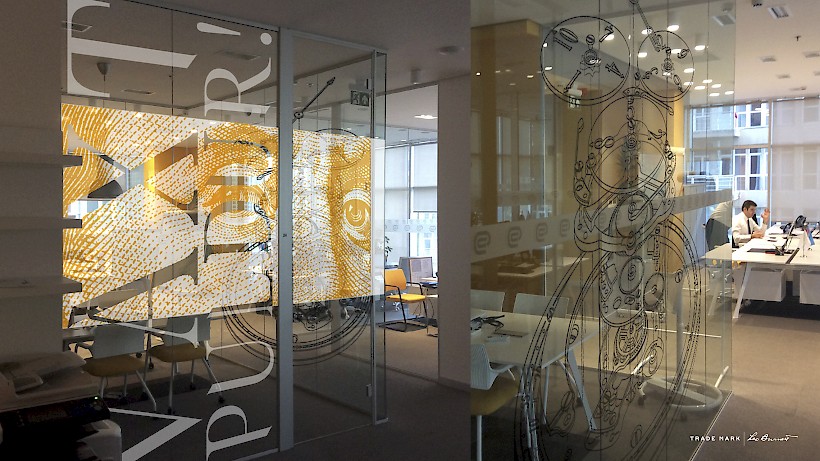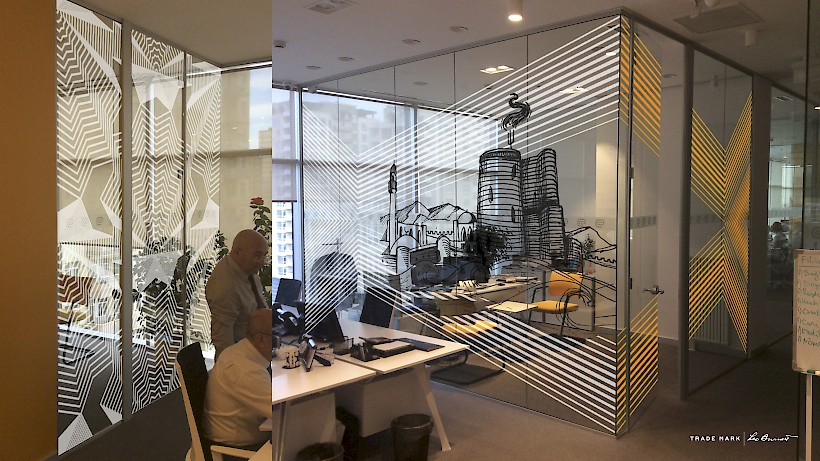 SaveSave